A small update of one of our labprojects. We made a 100% vegan wax recipe. This means it's 100% vegetal wax.
In this recipe there's about 80% of rapeseed wax and about 20% of olive wax. So it's not only just vegan, but also palm-free. Both raw materials are as well local produced, "local" as in "European". this recipe sits in our database under the category: "palm-free, EU vegan".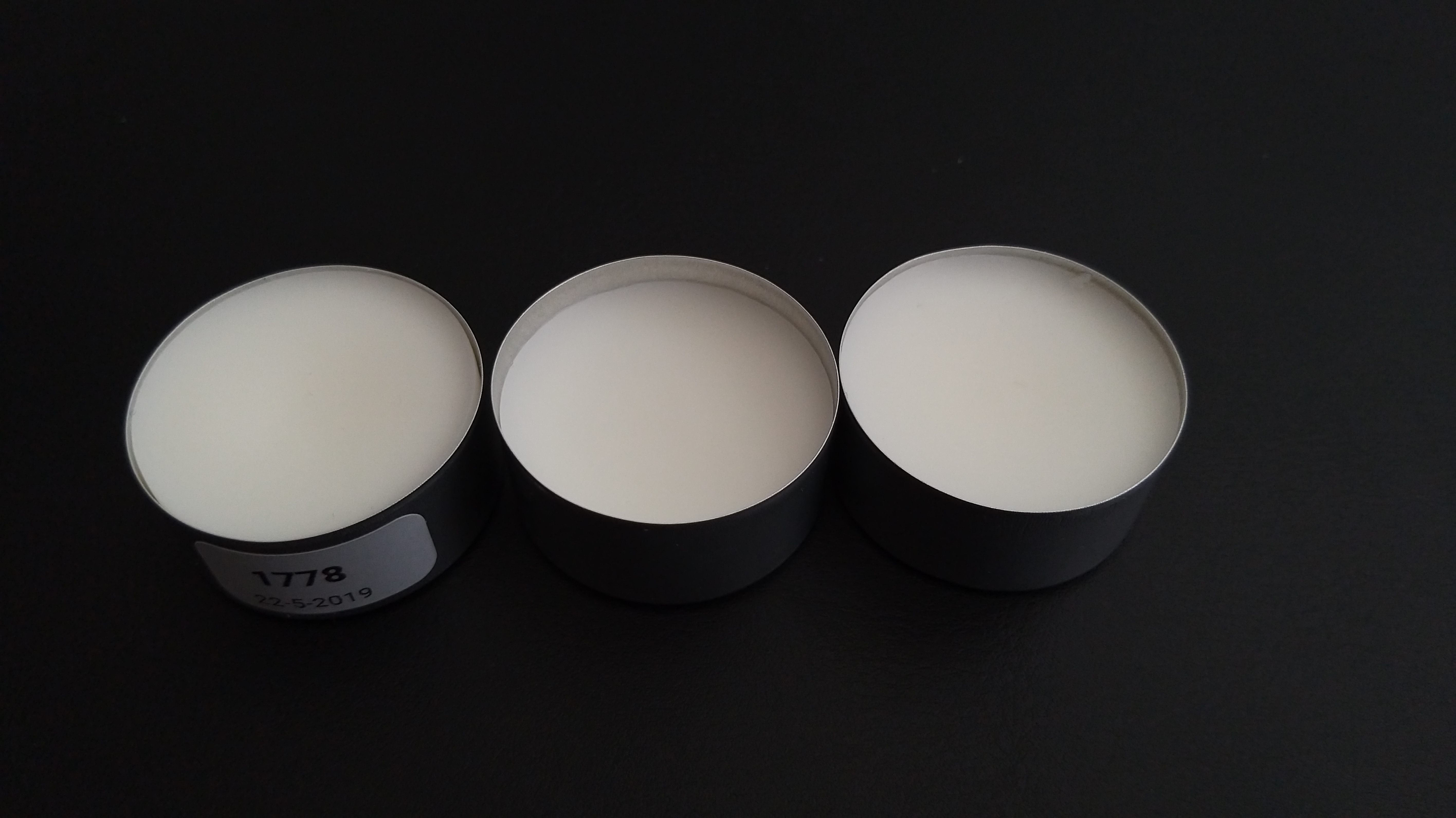 With just over 0,1% Ncast 1231 the surface is finished to perfection when no colorant nore perfume are added. Typical application is for tealights. When colorant and perfume is needed we advice to use about 1% Ncast 1272. Ncast 1272 has a better color dispersion and sweating suppression.
Melting point is chosen to be above 50°C to not lose production capacity/speed. A lot of commercial available (rapeseed) oils have a rather low melting point (<50°C) and as oils have a rather long solidification time anyway, production speed is decreased dramatically in a filling-line production.