We are so excited about our results in the lab that we would like to share a small review on what we're doing in the lab.
Project 1: 100% fatty acid pillar candles
Not always easy to get rid of all the typical crystals that comes with pure fatty acid candles. With some addition of Ncast 1231, that problem is solved with a blink of an eye…and some stirring of your wax of course.
For this project we used on request of the customer for 100% tallow fatty acid. Why? Because that's how candles are made in Scandinavia according to the Swan-label.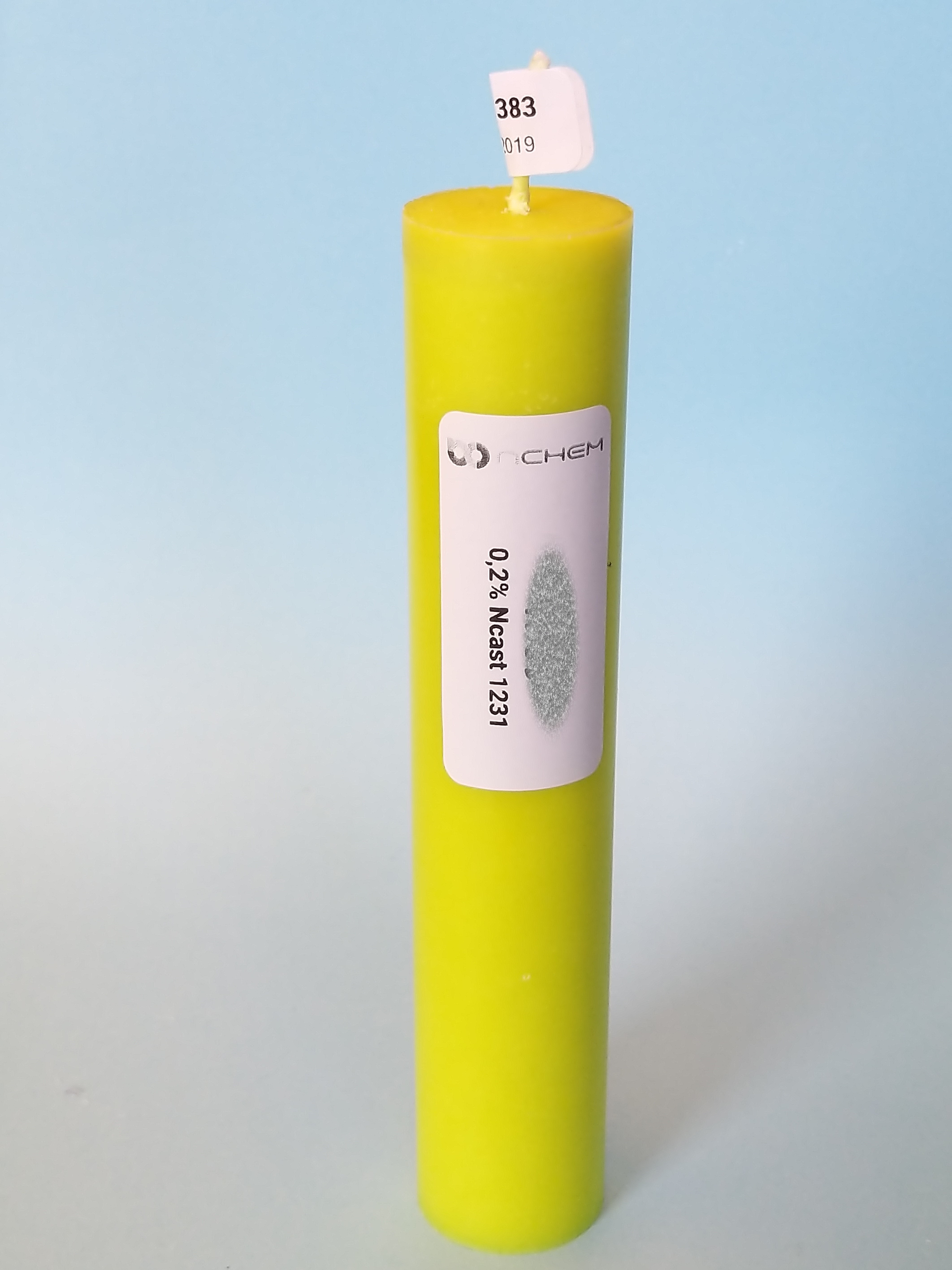 Project 2: 100% rapeseed wax glass jar candles, perfumed and colored
Now this is a real tricky one. you won't find in the market 100% natural wax, with colorant and fragrance in it. Such candles crystallize like….a lot. Many customers requested for a solution for this and actually it was only from December 2018 we finally found an appropriate additive for this application.
smooth top-surface – check!
smooth side-surface – check!
100% natural wax (european sourced, vegan!) – check! (check!, check!)
no sweating – check!
flawless candle? – try to stick to the recommended production parameters, thanks!
Ncast 6161 – check!
Project 3: 100% rapeseed wax tealights
Ring! Ring!
"Nchem, how can we help you?"
"Niels, my rapeseed wax is blooming like….a lot. Can you fix it? An report in 2 weeks?"
"We'll have a look on it, no problem!"
Well, here's your report after 4 days, instead of 2 weeks Mr. Beloved Customer. Just some Ncast 1231 and if you add some olive fatty acid in it, the top-surface becomes really silky instead if glossy. How cool is that?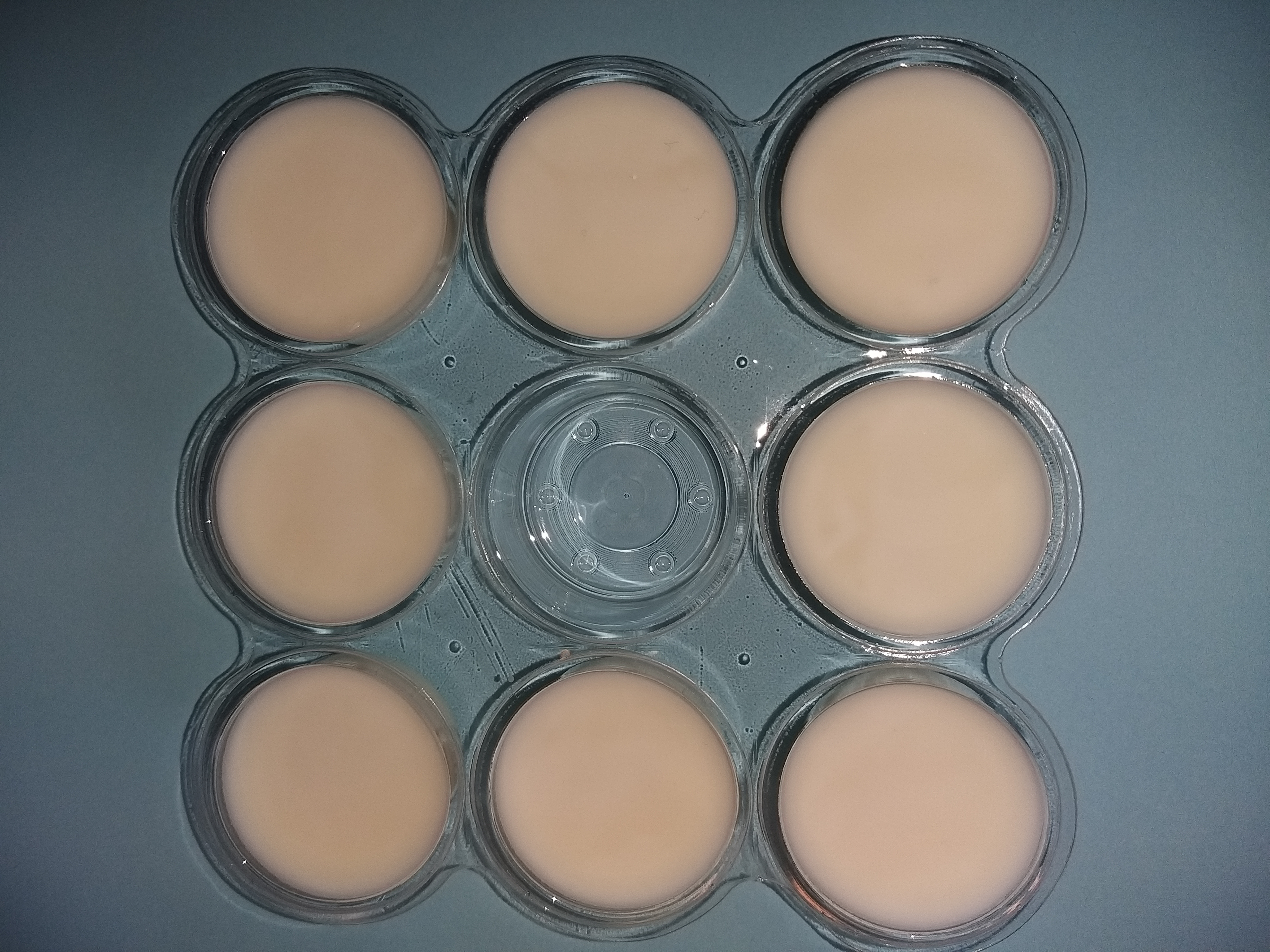 Magic? no just some Ncast 1231 and done. It's easy, if you know how-to.
Want to know more? Follow us on twitter, Instagram, Facebook and LinkedIn (click at the top in the green banner)